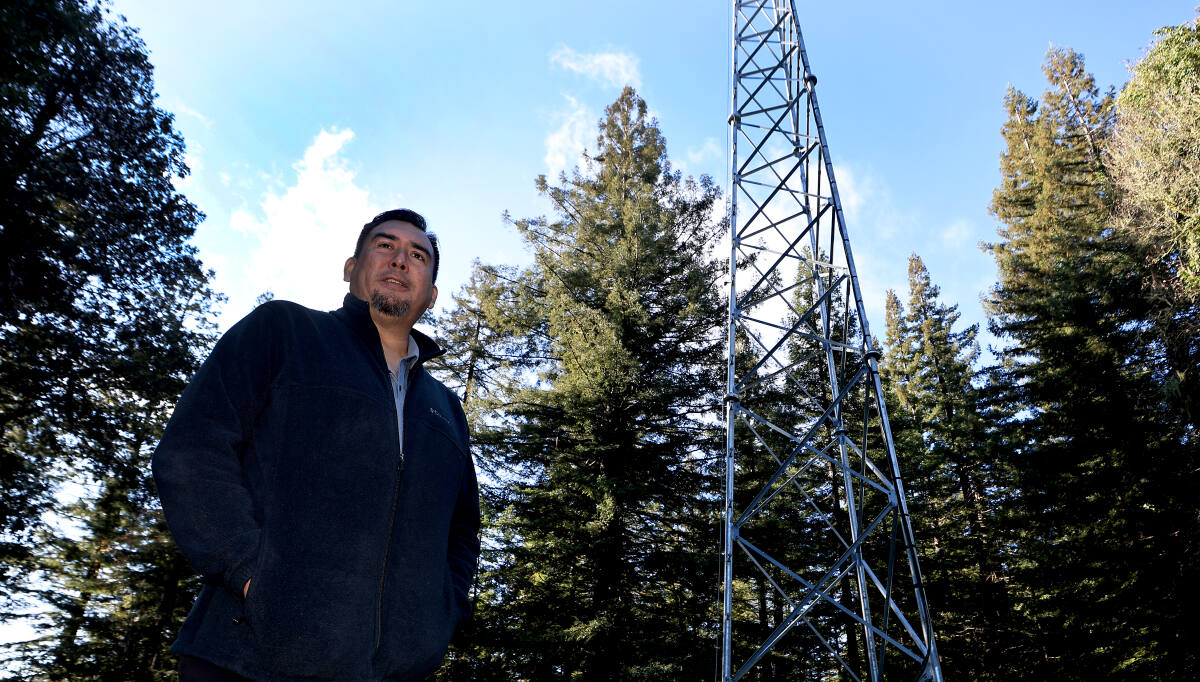 Broadband "helps keep students engaged in their school work" and "allows local businesses to grow," he said.
No specific projects have been identified for the federal funding, which will be allocated by state officials.
Gov. Gavin Newsom last month announced the first 18 projects — ranging the length of the state from Siskiyou to San Diego county — funded by California's multiyear investment in high-speed internet.
"California is committed to taking on the challenges laid bare by the pandemic, including the digital divide holding back too many communities across the state," he said in a news release.
State Sen. Mike McGuire, D-Healdsburg, said in a tweet it was the "largest high-speed internet project in America history."
The Mendocino-Lake project would install high-capacity internet lines serving Upper Lake, Kelseyville and Robinson Rancheria in Lake County and Laughlin in Mendocino County.
"Hundreds of thousands of folks, here at home in Lake County and throughout the North Coast, are on the wrong side of the digital divide," McGuire said. "This is about to change."
In Sonoma County, 94 percent of 206,097 homes have broadband, according to the PUC data, but there are significant gaps.
"Western Sonoma County is where the challenges are," said Dane Jasper, CEO and co-founder of Santa Rosa-based Sonic, the largest independent internet provider in Northern California.
The problem there and along much of the coast is that providers are reluctant to string cables over miles of sparsely populated areas to serve a limited number of customers with little economic return, he said.
Huffman cited broadband gaps in western Marin County and "huge pockets" of no service on the Mendocino County coast and communities such as Willits and Laytonville.
Starlink, a provider using low-orbit satellites, can deliver "pretty good" internet to any place, but the monthly fee and equipment are expensive, Jasper said.
California's $6 billion expansion program should "largely solve the availability question," he said, but "the other big issue is affordability."
Broadband is widely available in most urban areas, but about 20% of households do not subscribe, mostly because they cannot afford it, Jasper said.
The federal infrastructure funding earmarks $14.2 billion nationwide to provide a $30-a-month voucher for low-income people to pay for internet service. A White House report said 10.6 million Californians — 27% of the population — would be eligible for the discount program.
Vouchers would be "the greatest enhancement in technology equity," said Steve Herrington, the Sonoma County superintendent of schools. "You can have broadband but many low-income families can't afford it."
COVID-19 pandemic shutdowns, prompting schools to suddenly shift to remote learning, brought California's digital divide "out of the shadows and to the forefront of public policy," the nonprofit online newsroom CalMatters reported in April.
One in five California households with kindergarten to 12th grade students told the Census Bureau in March they do not always have the internet access needed for virtual school, the report said.
Now back in classrooms, students still depend on internet connections for learning. "You don't do homework in a book," Herrington said.
The internet has largely replaced textbooks, a benefit because educational materials can be updated constantly, he said.
Judy Sakaki, Sonoma State University president, said at a press conference hosted by Thompson last week that broadband expansion "really matters" for higher education in the state and on her Rohnert Park campus.
Broadband enables SSU to connect with students in Mendocino and Lake counties, she said.
In a region recently plagued by wildfires, floods and windstorms, the internet is increasingly important for disaster response, said Chris Godley, Sonoma County's emergency management director.
Situational awareness, emergency alerts and first responder communications depend on wireless and wireline broadband systems, he said.

https://www.pressdemocrat.com/article/news/billions-of-dollars-coming-for-broadband-upgrades-seeking-to-bridge-digita/