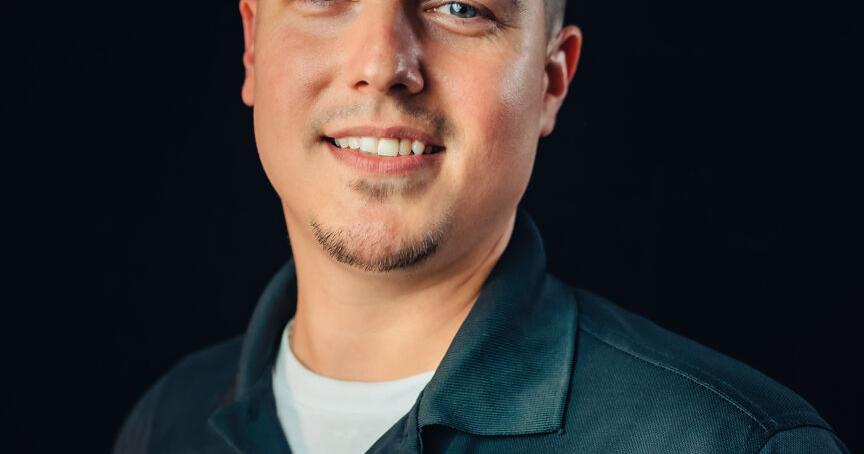 Just a year and a half ago, Robert Royer's marketing company included a small cohort of professionals. Royer, a University of Houston-Victoria School of Business Administration alumnus, started his company in 2018 with the vision of creating a business centered around the marketing needs of the client.
Now, Building Brands Marketing is one of Victoria's fastest-growing companies, working with everyone from businesses to schools and hospitals in the Victoria, Katy and Gulf Coast areas.
"When you provide opportunities for growth and collaboration for both clients and team members, you can create a place of fulfillment, happiness and results," Royer said. "When you have that, everything else falls into place."
Royer, a Houston native, first came to Victoria as a business student at UHV. While he was a student, he received experience of what it would be like marketing for a company during a business capstone course where students perform a strategic business analysis on a company. That course was helpful for Royer, who still uses some of the strategies he learned as a UHV student.
He graduated in 2014 with a Bachelor of Business Administration with a concentration in marketing and soon after started working in local media and advertising in Victoria. After a few years, Royer made the decision to branch out and create a local marketing company around a different concept. Instead of focusing on building advertising revenue, he wanted the company to focus on producing results for the client. It was through this perspective that the company created marketing strategies and helped their clients achieve their marketing goals.
At the beginning of 2020, Building Brands Marketing had a team of four people in roles including media production, social media, digital marketing and consulting. The team has grown to include 18 members who focus on various aspects of advertising and marketing, including graphic design, content writing, audio and video production, web development, software programming, social media, search engine optimization, digital marketing and consulting. The company lists of clients also grew during the past year, he said.
"Patience is a huge part of growing a business," he said. "Things don't fall into place overnight. Building relationships with the community and with your team members is also important. I've learned that presenting opportunities for both clients and for our team members has been a major driving force in our success."
Kelsey Norgard, UHV director of alumni relations and annual giving, has seen Royer grow his business over the past few years and become a well-known name in the Victoria community.
"It is so great to see our alumni being successful in the community and using their UHV education to help other businesses succeed," Norgard said. "His business has grown quickly, which says a lot about his work ethic and his contribution to the community. Robert is someone who is always willing to help."
One business that Building Brands Marketing has helped is Ventura's Tamales. A couple of years ago, the restaurant was looking for someone who could take care of their marketing needs, said Susan Martinez, one of the three owners and operators of the restaurant. Royer had just founded his company and collaborated with the restaurant's owners and operators to create marketing strategies that captured their passion for food and the essence of the restaurant. Soon enough, customers were commenting on the improved quality of the restaurant's commercials and other forms of advertising.
"He took the time to get to know our family and develop a strategy that worked with our vision for the restaurant," Martinez said. "Even now, with how much his business has grown, he still makes time to help us achieve our goals. He is respectful of our vision, and his staff is just as passionate about marketing as he is. We are so proud of their success."
In addition to being a member of local organizations, including the Victoria Rotary Club and the Victoria Young Professionals, Royer also is a member of the UHV School of Business Administration Dean's Advisory Board. Royer understands how much real-world experience helps students. He has employed UHV business and communications students in his company and has hired UHV business school graduates. As his business grows, he has been able to create more marketing positions in a variety of fields that help people stay in the Crossroads and use their skills to help build the community.
His advice to students is to gain real-world experience through internships and to build relationships with the community they wish to serve.
"Try to put as much energy as possible into your community and building the community for the future," Royer said. "When you take care of your community, a lot of the time, the community will take care of you."

https://www.victoriaadvocate.com/news/business-school-alumnus-creates-grows-marketing-company/article_aa8c9182-47f7-11ec-894e-a36f752ff0dc.html