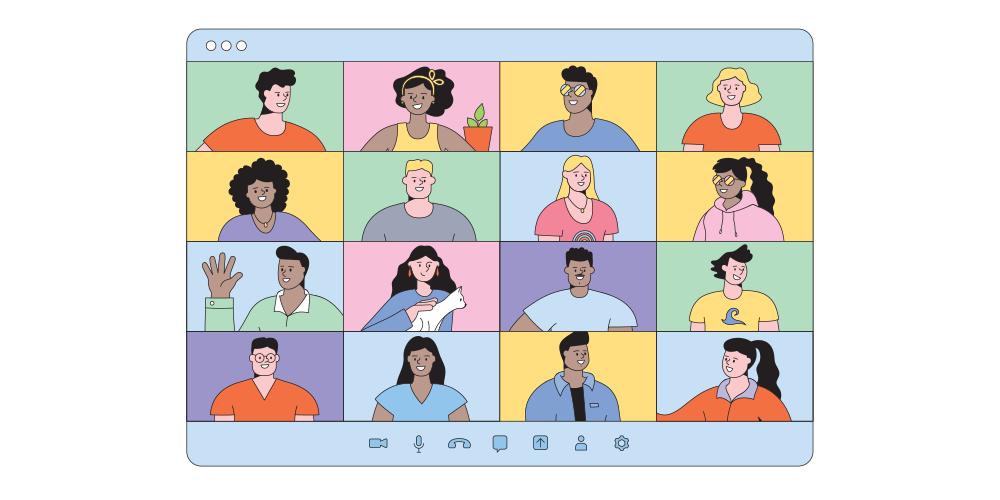 Virtual conferences have the potential to overcome a lot of the barriers to attendance and participation that physical conferences have. They allow caregivers to balance their home and work lives. They keep immunocompromised people safe. They allow people with mobility restrictions to present their work and network safely and comfortably. They allow scientists in countries affected by travel bans and low-income nations to keep pushing forward professionally.
An article in Nature last year described how good virtual conferences can be in terms of accessibility. It noted that the American Physical Society's conference in April 2020, drew about four times more people than it typically does. And the people really attended — they didn't just sign up and ghost. "The virtual sessions, on average, had higher attendance than in-person ones at standard APS April conferences," reporter Giuliana Viglione wrote.
But if you've attended any virtual conferences, you know that they aren't perfect, for anyone involved. Glitches, oddities and suboptimal use of tech can inhibit full participation.
So how do we make the best, most productive and inclusive virtual conference?
This is new to most of us, so we're still working that out. But some things seem to have shaken out of the past two years of trial and error.
Accessibility surveys and a diverse planning committee. As mentioned in my article last month, these two things can provide a starting point for creating an accessible conference. Similarly, since we're about to start Year 3 of virtual events, check your event feedback forms and see what worked or didn't work last time.
Make sure your meeting software has accessibility options. And include a budget for additional features you might need. Many meeting software options have accessibility features such as automatic captioning, adding a live captioner to the meeting, and compatibility with screen readers. Make sure you use the one best for your audience and subject. Also make sure the software you choose will work for people in other countries.
Give info ahead of time. What's the schedule? Will there be special software, downloads or technical requirements? Should attendees update their Zoom to the most recent version? How will you handle Q&A sessions? What kind of networking events or breakout rooms will there be? This way everyone can be prepared. Advance notice of how things will work is nice for everyone but can be essential of you have a disability, slow internet speed, a shared workspace, caregiving responsibilities, etc.
Multiple formats and times. As noted in this Physics World article, "Having a choice of format — for example, text or audio — also lets people choose how they engage with the conference based on their needs and preferences. Recorded meetings and having sessions repeat over the course of the conference can also overcome challenges related to time zones."
Allow recordings of talks and PDFs of posters to be available for a few days. While unpublished data means you can't just post talks up on YouTube, allowing talks to be viewed later, even just a day or two, can help people who are in different time zones or have other things (like illness or caregiving) that can interrupt their conference experience.
Include a call-in option. One drawback of virtual conferences is it assumes everyone has great internet speed/bandwidth and the ability to watch a screen for a long time at home. This isn't always true. And while it's ideal to be able to see and hear everything, in a case where someone's internet is shaky or they have responsibilities or reasons they can't be watching a screen the entire time, a call-in option allows people to at least be partially connected to the meeting. Zoom meetings provide a call-in number automatically.
Stay on schedule, This is always a struggle at conferences, but the effects are compounded if you have people tuning in remotely from around the world. Staying on schedule makes sure people don't have awkward experiences like signing in to the conference only to find everyone still off in breakout rooms or other odd situations.
If people are tuning in from all over the world, they might be setting an alarm for the wee hours of the morning to catch their most important talk; you don't want them to find the talk is over or still half an hour away.
Some tips to keep on time include:
Tell speakers several times, starting well before the conference, how long the talks need to be.

End the Q&A on time and remind people that if they have more questions (that's great!) they can talk to the speaker during breakout sessions/networking time, etc.

Schedule frequent breaks that can be shortened if talks run over.

Give a one- or five-minute warning. Here are some tips for signalling time warnings on Zoom.
Have a point person for tech problems. Even if your whole meeting is on Zoom and it seems that surely everyone knows how to use that by now, have a point person for technical problems. There will certainly be many no matter how simple things seem. Suggest that speakers send their PowerPoint slides ahead of time, and, if necessary, the tech maestro can share their screen instead of the speaker.
If your meeting will require special software, this person is extra important.
Optimize opportunities to chat and ask questions. One of the benefits of a virtual conference is that many people who are shy or feel nervous speaking in front of people can now type questions that can be read by a moderator. Use this feature if you can.
In addition, Zoom webinars and several other platforms allow you to upvote questions.  As described in this Nature article: "At the annual meeting of the American Association for Cancer Research in April, the ability of the audience to vote on questions in real time 'resulted in a higher quality of question,' said Emily Costa, a cancer researcher at Memorial Sloan Kettering Cancer Center in New York City." This is a great way to make virtual Q&As even better than in-person ones.
People who agree can have their contact info available for emails and chat throughout the meeting.
Offer a structure for breakout room networking. If you're using rotating breakout rooms to network, a little guidance can go a long way. Breakout room networking can feel much more awkward than real-life networking because you're just slammed in with a bunch of people suddenly staring at you. Do you just chat? Do you talk about your work? Do you go around in a circle and introduce yourself? Having suggestions can help people get involved and even prevent one or two people from dominating the room.
Consider providing networking matchmaking. One complaint about virtual meetings is that it's harder to network. A possible solution is to be very particular about how networking occurs. There are several platforms out there that facilitate attendee matchmaking; attendees can be paired or grouped based on research interest and can request short one-on-one meetings. 
Be creative about poster sessions. These seem to be the toughest things to do well in a virtual conference. We just haven't figured out yet how to do a consistently good poster session online, as these two Twitter users show. Seems that the most negative poster experiences arise when poster presenters are assigned to rooms (Zoom or otherwise) and others must make an effort to come into the room to see the poster. This leaves a lot of people sitting alone staring at an empty Zoom screen wondering if anyone cares about them.
A simple solution might be for conference organizers to more strongly encourage people to visit many posters. Maybe a small incentive like a raffle for people who visit more than five posters.
There seems to be some positive feelings around fake "physical spaces" like Gathertown, where it feels more like walking around a real room and you can see other people nearby. The catch here is making sure everyone knows how to use it.  And the more real it feels, the more participants are relying on sight and graphics, and the easier it is to exclude people with slow internet and impaired or no vision. In this case, it's important to have an alternative format as well, such as posters available as PDFs or prerecorded videos posted on message boards like Slack, where people can write messages and questions that can be asked and answered asynchronously.
Hybrid conferences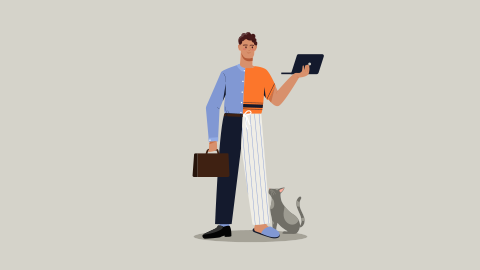 Have a point person for virtual attendees in hybrid meetings: As this Fast Company article points out, "Keeping remote participants engaged and involved is largely just a matter of assigning someone on-site to keep an eye on them during meetings and encouraging their questions and comments."
Good quality and placement of tech: This article from Rooted In Rights has great tips for optimizing the experience for hybrid participants. Suggestions include using a large screen for in-person attendees to see the virtual attendees throughout the day, using microphones optimized for large rooms, making sure the placement of the camera for the virtual attendees gives a clear view (not just the back of everyone's heads) and sharing PowerPoint presentations.
As this Harvard Business Review article about hybrid meetings lays out, "As you design the meeting, continually ask yourself: What do remote participants need to see in order to fully engage?" No one wants to feel like an afterthought

https://www.asbmb.org/asbmb-today/careers/123121/hosting-an-inclusive-virtual-conference