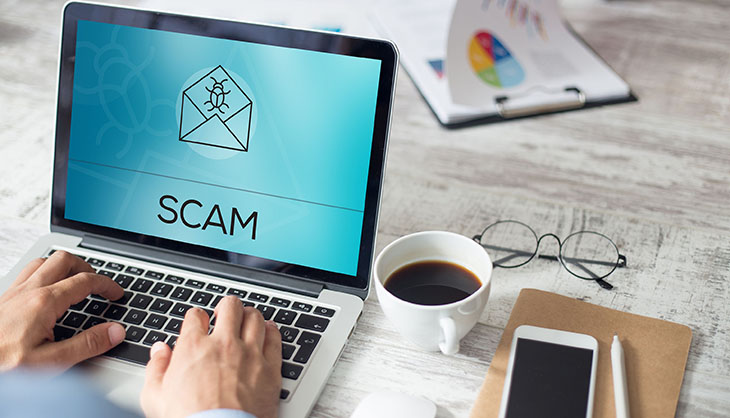 After all that they earned with pandemic-influenced work uncertainties, malicious hackers are now more than ready to scam people into submitting their system access, money, and a lot more to fraudulent websites and purchases.
While Christmas is a time to show kindness and gratitude towards one another. Scammers these days are sparing zero mercy towards their target. If you are working from home, you know what we are talking about. After the massive work transition, resulting in millions of people working from home, most professionals have endured at least one or maybe two cyber-attacks. People were duped into submitting personal and professional information to phishing attackers and malicious scammers.
However, now that many people have got ahead of their game with remote working, hackers are now looking for their next prey. And who better to target than the last-minute gift deciders and gift-givers making urgent purchases online.
We all know that supply chain issues have caused a lag in the delivery of goods on time. We also know that you being a last-minute gift purchaser will not limit the list of purchases and want to buy everything and anything that will be delivered before Christmas.
Well, it might be shocking for you but the scammers have already worked on changing consumer behavior in a lot better ways than brands. Scammers offer unrealistic shipping offers to a customer, who then submits their card details to a fraudulent website.
To help you with this, we have noted down some of the most common ways for scammers to defraud online shoppers during Christmas. Understand and identify these tactics so that you can stay safe and keep people around you secure from cyberattacks.
The Scammers Essential
As we said above creating a fake website is the number one tool for scammers. Scammers have an easy hand with creating fake websites that might seem real at first. If you are not aware of phishing attacks, then fake emails, fake websites, fake text messages, and such elements are part of the phishing kit that lets real customers into submitting their valuable information.
Once a scammer creates a fake website and it goes live, then they start with spam emails in abundance, which might come across as genuine advertisements to some. These fake emails either have broken links attached to them or an attachment inside. Once a shopper clicks on the link, their system gets infected or their personal information is kept hostage for ransom.
Here it is important to stay aware of such websites and know just the right time to catch one.
A fake website often displays unrealistic prices, shocking shipping promises, has too many ads popping up or does not offer another payment option other than card payment. For identifying fraudulent emails, you should always look at the email address and see if too many unnecessary links are inserted in them. Such emails also display poor grammar in their text and sound suspicious.
One-Stop Solution
There is no way for authorities to take down all the fake websites and fraud email addresses. As soon as they track down one, hundred others come into existence. As we said at the beginning of the blog, it is up to the shoppers to put effort into having a safe online shopping experience. The number one solution for this is to use a secure internet connection. A secure internet connection like the one from Windstream offers a secure pathway to online surfing and shopping. The secure connection also blocks malicious websites or alerts the users in case of suspicious activity. Windstream also offers Windstream Internet Packages, which are a bonus for those wishing to have a secure internet connection at affordable rates. 

Shop But Safely!
Reading more about cyber-attack can help identify if anyone is trying to swoop into your system while you are shopping online.
Have a safe and happy shopping!