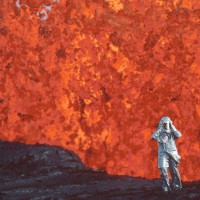 For the second year in a row, the Sundance Film Festival in Park City, Utah has been compelled to scuttle its plans for in-person screenings and events due to a dramatic surge in COVID-19 cases. Running from January 20 to 30, the festival will now be an exclusively online affair.
If there is a silver lining to be found in this COVID-shaped cloud, it's that the festival appears to have been far more equipped for this eventuality this time round. In an interview with Realscreen in advance of the 2021 festival, Sundance's former senior docs programmer Harry Vaughn noted the logistical difficulties that going all-virtual presented, including production delays in projects that the festival had been tracking and having to considerably reduce the number of films that could be screened.
By contrast, the festival's decision earlier this month to go fully online for the 2022 edition hasn't, at press time, resulted in any dropouts of previously confirmed doc titles. Indeed, a week after that announcement, the festival even added two more documentaries to its Special Screenings slate: Amy Berg's Phoenix Rising, and Abigail E. Disney and Kathleen Hughes' The American Dream and Other Fairy Tales.
"As you know, [this year's] festival was always planned as a hybrid, so it wasn't like we had to completely shift our plan to add an online component," says Basil Tsiokos, who was appointed Sundance's senior non-fiction programmer last summer after Vaughn departed the festival for the Tel Aviv-based sales agency Cinephil. "So it was just a question of transitioning things that would have been in person into an online space, if possible. And we have a really dedicated team that was able to do that very quickly and diligently."
In the following Q&A with Realscreen, Tsiokos (pictured below) discusses the ongoing but metamorphosing impact of the pandemic on documentary filmmaking, emerging talents from this year's doc slate, and the distribution of non-fiction titles across the festival's programming streams.
This interview has been edited for concision and clarity.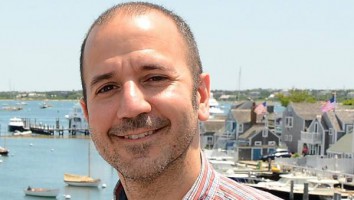 In Realscreen's pre-fest interview with Harry Vaughn last year, he noted that, given the number of films with distribution that bowed out of the 2021 festival, the selection committee placed a premium on sales titles. Has the curation for this year's edition taken a similar approach?
We don't necessarily look to have sales titles, but it worked out that way last year and it worked out that way again this year. The lineups for both festivals have been about discovery, in many ways: a large percentage of films on both the fiction and the non-fiction side are titles that came in without distribution attached.
Obviously, the industry has been impacted a great deal by the last couple of years, and I do think that that makes room for new voices. Filmmakers are making their films, and they want people to see their films, and a lot of these are not films that were financed by the powers that be. So they're not necessarily coming to us with that in place already, and they're seeking that out at places like Sundance.
Last year's festival included only one doc that directly addressed COVID-19, [Nanfu Wang's In the Same Breath], which is understandable given that we were still less than a year into pandemic at that point. This year's slate doesn't appear to feature any films that center on the pandemic. Was this a conscious curatorial decision, or did you find that there simply weren't many films being made on this omnipresent subject?
There are definitely COVID docs out there, but what we're seeing more of now is different ways of looking at COVID. Many of the films that came to us that were made in the first months and first year of the pandemic were along the lines of, "What did I do during lockdown?" — very direct, visceral responses to living under these conditions.
For the most part, the docs we're seeing [now] have transitioned away from that. Where you more see the impact of the pandemic now is in the way that filmmakers choose to tell their stories; and there are some films that, while they don't center on the pandemic, the pandemic is still part of the story.
An example is We Met in Virtual Reality, which is about a community that forms online largely because that's how people were meeting during the lockdown, during times when travel was restricted. So even though it's not the thing that the film is about, it informs the way that the film is made.
The pandemic comes forward in more obvious ways in films like Mija, whose subject is a music manager, and her livelihood is called into question when the pandemic hits and live concerts are canceled. And in another film, The Territory [about Brazilian farmers seizing the land of local indigenous peoples], you have unvaccinated people encroaching upon the territories of very vulnerable populations, and decimating their health.
Are there any common themes running through this year's selections across the various programs?
Absolutely. We have quite a few films, both on the fiction and non-fiction side, that deal with reproductive rights — films like Aftershock, which is about the maternal mortality crisis among African-American women, and The Janes, about the collective that helped women get abortions before they were legal. There's also Midwives, which looks at a midwife clinic in Myanmar run by two women, one a Muslim, one a Buddhist — so that also brings in all kinds of issues about the religious strife that's taking place there.
There are also a lot of films that attempt to look at the past in a new kind of frame, like Descendant, which examines the legacy of slavery through the story of the last illegal slave ship that came to America, and what happened to the descendants of the people who were brought over on it. Or Free Chol Soo Lee, which tells the story of an Asian man who was wrongfully imprisoned, and how the fight for his freedom ended up creating a pan-Asian American grassroots political movement.
Even a film like Nothing Compares, which seems to be a standard celebrity profile, is actually doing a lot more than that: it's a film about Sinead O'Connor at the peak of her career in the late '80s and early '90s, and how she was dismissed by the media when she wanted to speak out about issues like abortion and sexual abuse because of how she looked. So there are a lot of titles that deal with a reckoning with the past, and in many cases the systemic inequities and injustices of the past.
We also just announced a film that introduces another theme, which is corporate accountability: Abigail Disney's The American Dream and Other Fairy Tales, which looks at big systemic inequities — economic inequities especially — through the lens of Disneyland and Disney's own family. But that theme is also there in films like Downfall, about the Boeing disasters, and TikTok, Boom., which looks at what that platform is and is not doing in terms of things like censorship.
Looking over the slate for many doc fests, it often seems like there's one standout feel-good title to offset the "heavy stuff" — which at this year's Sundance looks to be Calendar Girls.
Calendar Girls is definitely a fun film, though that's not to say that it's completely a light film: it's also dealing with some really important issues around community, friendship, efficacy in older age… but it is a really feel-good film, for sure.
There are other films that are also "light" in the sense of the joyous experience of watching them. Fire of Love [pictured top] is a film that you can just let wash over you: the beauty of the cinematography, and the beauty of the love story, as this scientist couple travels around the world exploring volcanoes, looking like they're on a different planet. And then there's My Old School, which is a film I've kept pretty close to my vest about, because I think the less you know going into it the more enjoyable it is: there are some surprises and twists along the way.
Are there any standout films this year that take a more formalist or experimental approach, that try to push the envelope on documentary-film language or take a surprising angle on their subject matter?
I would say that one film I'm really fond of [in that category] is I Didn't See You There by Reid Davenport, who is a filmmaker in a wheelchair. It's a very personal essay film that's shot from his [seated] perspective, so it allows you to see the world as he sees it, [with] images that are perhaps abstracted just because of the position from which he's shooting. I wouldn't call it "experimental" per se, but it is certainly playing with the form.
Another couple of great examples are in our Next section, like Sierra Pettengill's Riotsville, U.S.A., an archive-driven film that looks at the militarization of the police in the 1960s in the U.S. [through footage of] these fake towns that the military created to [train soldiers and police in how to] contain riots. There's also Framing Agnes by Chayse Joynt, which is kind of a hybrid project that looks at this study [that was done at] UCLA [in the 1960s] about transgender identity, and melds fiction and non-fiction to question the assumptions made by the medical establishment about what transgender people "are" [and ultimately] take the authority away from the medical establishment and put it back in the hands of the people who were the subjects of these studies.
Are there any first-time or emerging filmmakers you think we should keep an eye out for?
I think one to keep an eye out for is Isabel Castro, whose film Mija (which I mentioned before), about a Latina music manager who is basically the breadwinner of her family, is in the Next section as well. It's a film that I think anybody who has an immigrant background (I'm a child of Greek immigrants myself) will really be able to appreciate, [and] it's told with such sensitivity and grace.
Another one I would say would be Joe Hunting, director of We Met in Virtual Reality. This film came out of nowhere for us: it's not a project we were aware of, we weren't tracking it, it just came in through general submissions and we were wowed by it. People on our team who really know about virtual reality were super-impressed that such a young filmmaker was able to do something within that space that none of us had [seen] before.
Finally, I'd also say the director of Midwives, Snow Hnin El Hlaing, who's a female filmmaker from Myanmar, [a place where] we don't tend to see a lot of female filmmakers. You can tell that this filmmaker really created a rapport with her characters, and she tells their story in this very impartial but empathetic way that dives deep into their very complex and strange relationship.
So those are three first-timers that really come to mind, but I should say that at least 50% of both doc competitions are made up of films from a debuting feature director, and there are a lot of first-timers in other sections as well.
You may have noticed that docs are kind of everywhere this year: there are docs in Next, there's a doc in Midnight, there are docs in Spotlight, they're kind of all over the place. We were definitely thinking about that, about making sure that non-fiction had a strong presence in the festival this year.